Customizable Packing Solutions
Packing provides you the products you want and how you want them. Our partnership with our packer, on site at Gloucester Refrigerated Warehouse (Holt), provides us with the fastest, most efficient packing abilities. This also creates loading efficiencies due to other commodities being available at Holt at the time of loading.

Sbrocco International also receives fruit at the Port of Savannah, Georgia, allowing us to better serve customers located in the South with less cost and shorter transit time!
Our packing options include: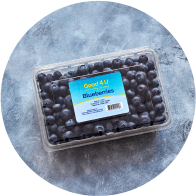 Clamshell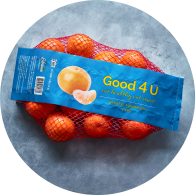 D-Pack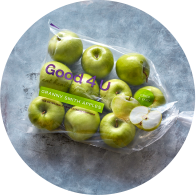 Polybag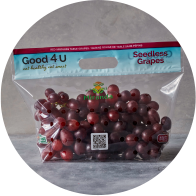 Pouch Bag
Generic or Private Labeling: The Choice Is Yours
All of our packs can be private labeled to showcase your logo, generic labeled, or labeled with Good 4 U Fresh Fruit, which denotes our highest quality of product. Choose generic labeling and let the fruit speak for itself, or select private labeling to officially make it yours. And for the most superior stamp of approval, choose the Good 4 U Fresh Fruit label.
PMA's Produce Traceability Initiative
Sbrocco International and its growers/exporters are in full compliance with PMA's Produce Traceability Initiative with supply chain-wide electronic traceability. Our produce can be traced from growers' farms through the supply chain until its final destination at the customer's warehouse.